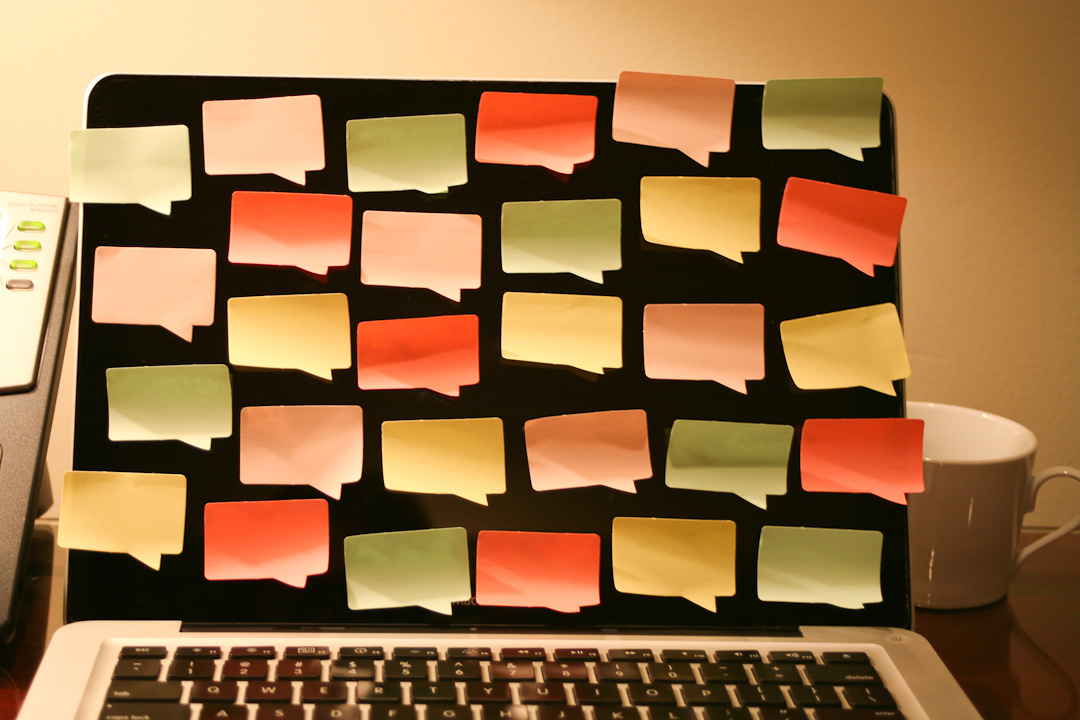 Let's Chat About Legal Blogging
Is blogging one of the things you want to do in 2017? Are you looking for examples of successful law blogs? If yes, take a look at the winners of the 2016 Canadian Law Blog Awards (aka Clawbies). 
As I read the descriptions of the winning blogs, one theme jumped out at me. Some of the blogs were described as "conversational".
Ha!
There are some lawyers who can't accept writing in a conversational tone. Well, Clawbie winners are proof that lawyers can write in a chatty manner and still be professional and respected.
So how does writing in a friendly, less formal way contribute to the success of a law blog? 
Well, from a reader's perspective, a conversational post: 
1. Is easier to read. For example, shorter sentences are used. Also, legal jargon is avoided. Such aspects increase the likelihood of your post being read and understood.
2. Engages the reader. By understanding who your readers are and incorporating them into the post, the post becomes more relevant to them. One way to start being more conversational is to use the pronouns "you" and "we". Avoid "clients" or "the lawyers at [name of your] law firm" where possible. 
Consider posing a question on your reader's mind as a blog title. You may find yourself responding in a more conversational way. Take a look at the posts on the Family LLB blog for inspiration. This blog was awarded a Best Practitioner Blog Award by the Clawbies. The posts are written by divorce and family lawyer Russell Alexander. Some of the questions he has posed are "Can Putting Your Work Before Your Kids Cost You Access Rights? Yes!" and "Was Your Marriage Contract Signed "Under Duress"?". 
When you speak orally, you likely tell stories. So share a relatable story or imagery when you blog. See, for example, the Municipal Matters blog published by Barriston LLP. This blog won a Best New Blog Award and was described by the Clawbies as "highly conversational". When I read the post "Local corner stores indicative of solid neighbourhoods?", lawyer Aynsley Anderson captivated me with her opening sentences. Memories of my childhood vividly came to my mind. I was drawn to continue reading the rest of her blog post.
3. Makes you sound human! Don't forget that some clients find it intimidating to speak with a lawyer. Approachability may factor into their decision to contact you on a legal matter.
Also, sounding human supports your passion for what you're blogging about. For a dose of authenticity, read Erin Cowling's blog. In addition to blogging about the law, she blogs about the legal profession. Some posts are quite personal like "Why I Don't Lie to My Clients about Family Obligations". Erin is on the Executive of the Women Lawyers Forum of the Ontario Bar Association. Chances are if you weren't able to attend an Ontario Bar Association or Law Society of Upper Canada event related to women lawyers, you very likely could catch up by reading one of Erin's posts. She also reviews books that have a women in law connection. It's no surprise that the Clawbies selected her blog as the Legal Culture Award winner. 
From a productivity point of view, writing in a conversational tone may help you blog more often. 
Why? 
Because you're speaking as you normally would — as though someone called you up or stopped you on the street and asked you a question. You already have the legal knowledge and experience. All you have to do is pull out your smartphone and type away. Or, if you prefer to speak, leave yourself a voice message. You can polish up your initial draft afterwards. For instance, edit it for flow and add in a story, information or commentary to make the post resonate and be more valuable to your audience.
Many other factors contribute to a successful blog. Key is that you post content that is relevant and informative for your audience on a regular basis. This doesn't mean you have to post every day or every other day. At minimum you should post at least once a month.
If you're looking to start a law blog, check out my post "Are You Planning to Start a Law Blog?". If you need help getting started or need other blogging advice, please don't hesitate to contact me. I love to blog and help other lawyers succeed in blogging. 
By the way, the winners of the 2016 Clawbies were announced on December 31, 2016. That day I learned that my blog won a Best New Blog Award! Thank you to the Clawbies selection panel, as well as all my readers and blog post subscribers! Let's get blogging!