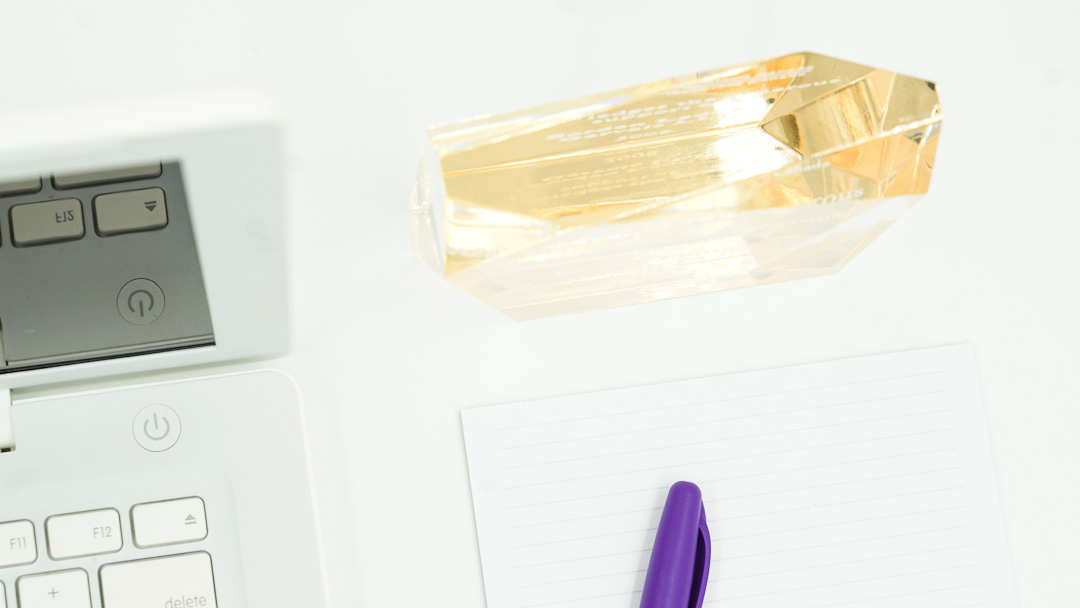 Celebrate on Social Media Your Achievement of an Award
Through discussions with women in law, I've learned some are uncomfortable with promoting themselves. This includes letting others know that they've won an award.
Lose that oh-I-feel-like-I'm-bragging mindset!
People expect to see your successes mentioned in your online presence. Potential clients will be looking for third parties to validate your expertise, experience, and service, such as through testimonials and professional awards.
So be proud of receiving an award! You've worked hard to achieve the recognition. You're a role model!
Also, do this:
1.  Refer to the Award in Your Profile.
Whether it's in your firm website bio or a social media profile, mention the award. 
For example, on LinkedIn, you can incorporate it into the Summary or Experience section of your profile. LinkedIn also has an Honors & Awards section under Accomplishments where you can mention the award, as well as describe the significance of it.
2. Communicate the Achievement on Social Media.
Post or tweet about your achievement. Are you hesitating because you're not sure what to say? A simple way to begin is: "I'm honoured to…" or "I'm humbled to have received…". If you want to say more, consider describing the significance of the award or the achievement to you.
Add a visual to increase the likelihood of your post or tweet being viewed. Consider posting a short video clip. I saw a heartfelt acceptance speech video on LinkedIn and Twitter given by criminal defence lawyer Jessyca Greenwood of Greenwood Lam LLP. She had received a 2017 Notable Award in the category of Notable Woman presented by Deloitte. (Congratulations, Jessyca!!)
If you feel uncomfortable focusing on yourself, mention other winners as well. For example, "Congratulations to x, y, and z for achieving the [award]. I'm proud to also be a recipient of this award."
3. Tell Your Marketing/Communications Department About Your Success.
Those in your marketing/communications department would be happy to work with you to draft something to post, or for them to post on the firm social media account(s). They may ask for a photo of you when you receive the award, so try to arrange for that to occur at the event.
Even if you don't have a social media account (or are not on the same social networking platforms the firm has accounts for), they can still mention your achievement without tagging your account. This helps elevate the firm. You can find these non-tagged mentions on various law firm social media accounts for recent awards like WXN's Canada's 100 Most Powerful Women and Lexpert's 2017 Rising Stars.
Your marketing/communications department will not know about every single award. So you need to let them know about those awards and nominations. 
4. Mention the Recognition to Your Mentors, Colleagues, and Friends. 
Your mentors, colleagues, and friends may end up sharing your good news on social media before you have a chance to. Remember to like, comment, and/or re-share their post.
Now it's time for you to reflect on your achievements. Then update your profile, and communicate your successes. You'll be surprised to see how many people will support the recognition you've achieved. Don't forget to support your colleagues, mentors, mentees, and friends with a like, comment, re-share, and/or post of their achievements.
You are an inspiration in the legal profession!