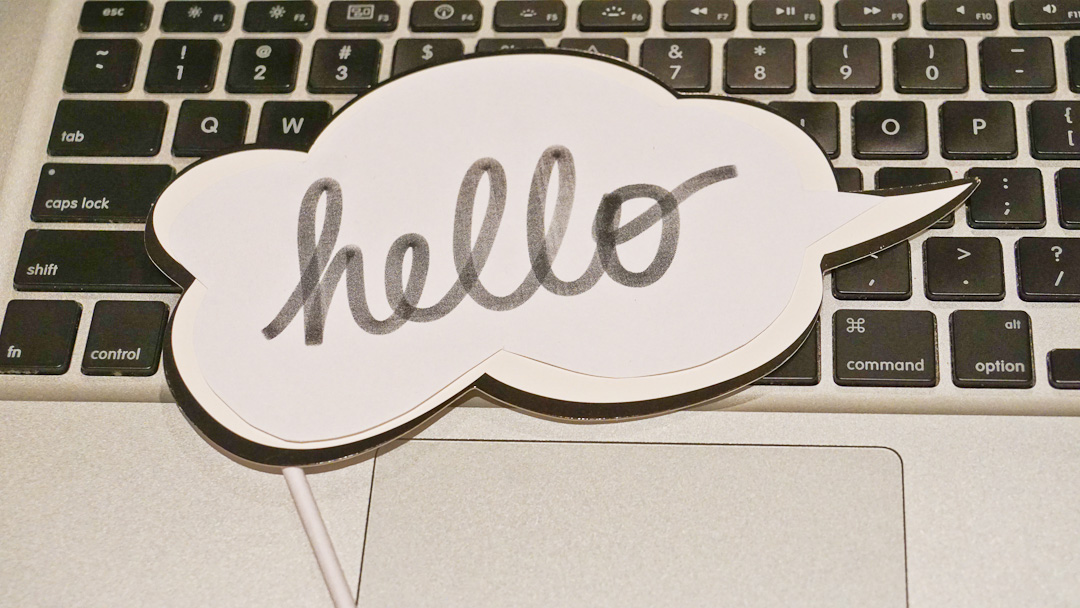 It's Never Too Late to Say Hello on Social Media
The final quarter of the year is almost here. Make your social media presence and engagement work for you.
Saying "hello" is a good way to start. Here are some ways to do so while helping you cross off your marketing and business development goals and objectives before the year ends:
1.  Update Social Media Profile.
If you haven't reviewed your social media profile recently to see if changes are needed, review and revise it now. 
Think about who your target audience is, and how you help them. Is any of that reflected in your profile? Your profile is your story of how you want people to view you and where to lead them to learn more about how you can help them.
If your profile doesn't include a photo of yourself, add one now. It's already on your (firm) website bio, so why is it not in your social media profile?
You want your social media profile to say "hello" in a way that your audience would be interested in wanting to talk to you as though you were saying hello in person. 
2.  Introduce Yourself.
If you didn't introduce yourself in a post or a tweet when you started your social media account, or it's been a while since you did that, introduce yourself now.
For example, you could do a tweet telling people who you help, how you help, and what you post about on social media. You could shoot a very short video saying hello and offering a few valuable tips to your audience.
If you practise in a firm setting and your firm has its own social media accounts, say hello to your social media account manager. Let him or her know about your social media presence so s/he can introduce you on the firm's social media accounts to increase awareness of you.
3.  Share Content.
If you haven't posted at all, or in a while, share something now. 
For example, share a link to, or commentary on, an article you think your audience would be interested in. Post about an industry or community event you recently attended or will soon be attending, such as a speaking engagement. Such activities will remind people about you and may even spark a conversation whether within your social media feed or in a direct message.
(Speaking of direct messages, if there are some you've received and haven't responded to, respond now. Don't feel embarrassed that a lot of time has passed. It's better to acknowledge the person late than never.)
You could also say hello to someone by sharing his or her content and mentioning his or her social media handle. If correctly mentioned, the person may be notified about what you shared.
4.  Meet and Collaborate.
If you don't have any coffee or lunch appointments booked in the final quarter with someone from your social media network, send that invitation now. 
Don't miss out on opportunities to get to know your followers more. It could be someone you've never met, never met in person, or have met before but you want to nurture the relationship. 
Think about the marketing and business development activities you have left to accomplish this year. Also, work on marketing and business development activities for the upcoming year. Improve your plan for them by asking your audience during the meeting what they want to learn about or how they like content presented to them. Who knows, you may even end up collaborating and expanding your audience reach.
Before meeting up with someone, remember to check out his or her social media activities. You may learn of something you didn't know about the person and find connections to strengthen your relationship.
Don't let distance be a factor in deciding whether to meet up. You could set up a phone or video call instead of an in-person meeting.
I love how social media is a 24/7 virtual introduction. It all begins with a hello from your social media presence to actively saying hello and moving forward from there. All the best in the final quarter!