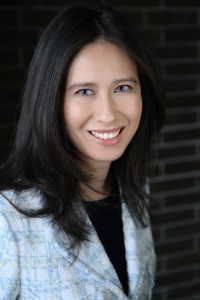 Hi, my name is Eva Chan.
During my law-practising days, I realized that lawyers and other legal professionals weren't using social media to their advantage. For some, while they were present online, they weren't strategically leveraging the platform they were using. For others, they wanted to use social media, but were afraid or not sure of where or how to start.
I'm no longer practising law. Instead, as a social media strategist, consultant and trainer, I provide social media-related services to meet your legal marketing, business development, and professional development goals. I can work with you one-on-one or in a group setting (such as helping you empower your lawyers and other legal professionals to use social media).
Don't worry if you're not sure how to approach any of this. We will work together to have you use social media in a purposeful manner, and at a pace that works for you.
Some aspects of my background I will draw upon when working with you include:
Understanding what it's like to have a busy law practice, as I had practised advertising, marketing, and information technology law at a leading national, full-service Canadian law firm for over a decade;

Developing and implementing a vision, as I was co-leader of the firm's National Advertising, Marketing and Sponsorship Group and edited one of the firm's industry-specific blogs;

Applying my previous publishing and computer science background;

Integrating my branding, digital marketing strategy, integrated marketing communication, and marketing management knowledge from achieving a Professional Graduate Certificate in Marketing Management from Harvard Extension School; and

Drawing upon my creativity and positive personality to infuse you with confidence in using social media.
Also, I have experience working in different legal environments. I have worked in small law firms, in-house legal departments and at a national law firm. I have volunteered at a legal clinic and am currently doing volunteer work for a law association.
By the way, I get energized speaking about social media. I've spoken at The Law Society of Upper Canada and LMANext (Legal Marketing Association (Toronto Chapter)). I'll be speaking at the Ontario Bar Association's "Managing Partner Roundtable: Social Media — How Much And What Type Is Just Right?". If you're looking for a social media speaker, let's talk!
Enough about me. I'd like to hear about you! Contact me to discuss your interest in using social media, and how I can help you with your social media plan.