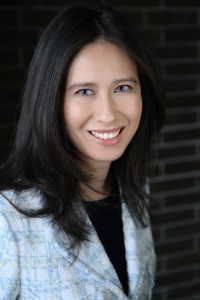 Eva Chan is a lawyer who helps other lawyers and legal professionals save time in demystifying and leveraging social media.  
Eva is currently not practising law.  For over a decade, however, she practised advertising, marketing and information technology law at a leading national, full-service Canadian law firm.  She was co-leader of the firm's national Advertising, Marketing and Sponsorship Group.  Also, she was editor of one of the firm's industry-specific blogs.  
Her experience in different legal environments is varied.  She has worked in small law firms, in-house legal departments and at a national law firm.  Also, she has volunteered at a legal clinic.
Eva enjoys being involved with legal marketing, and professional and business development activities.  She is enthusiastic about helping others with their social media strategy.  While practising law, she realized that legal professionals do not use social media to their advantage.  Being present online is not the same as truly understanding the benefits of the social media platform being used.  Fearing the use of social media means missing a valuable marketing and relationship building opportunity.
Now, Eva is a social media strategist, consultant and trainer for legal professionals.  She is passionate about helping the legal community incorporate social media use as part of their business strategy.  She is keen to help improve their social media presence.
Eva also has a publishing and computer science background. Combined with her creative and positive personality, she infuses her clients with confidence in using social media for legal marketing and professional and business development.
Contact Eva to learn how she can help you with your social media plan.