HELPING BUSY LEGAL PROFESSIONALS
LEVERAGE SOCIAL MEDIA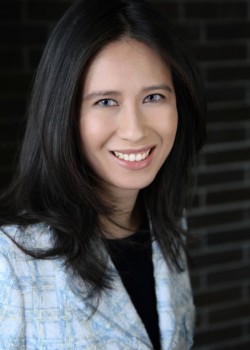 ABOUT EVA CHAN
Eva Chan is a social media strategist, consultant and trainer for lawyers and other legal professionals. She practised advertising, marketing and information technology law for over a decade. She was co-leader of a national practice group, and edited a law blog. 
Wait… scratch that…
My name is Eva Chan. I help you save time in learning how to use social media to achieve your business and personal goals.
My mission is to empower you to use social media so you can sparkle and make your clients shine.
Click "Read More" below to learn more about me.
Or, contact me to discuss your business goals. From there, we can determine how to work out a plan for you to "run with it" or benefit from more personal guidance.
NEED HELP WITH YOUR SOCIAL MEDIA PLAN?
Services are tailored for individual legal professionals, law firms, practice groups within law firms, in-house legal departments, legal organizations and law schools.
LEARN HOW TO STAY TOP OF MIND
WHEN USING SOCIAL MEDIA
TESTIMONIALS
Eva loves to speak with lawyers, law students and law clerks about social media.  Here are some of their comments about her social media presentations:
" The speaker was informative on the contents as to how someone can market themselves. "
" The quality of the speaker was excellent.  Very informative and knowledgeable. "
" The content was great.  I was introduced to things that I was not aware of.  "
"  I felt it was very informative and touched on topics for all levels of usage. "
BUILDING YOUR PROFILE?  TRANSITIONING? 
It's time to think about your social media strategy
March 27, 2018
Would you like to learn a simple tool to speak and write more effectively? After…
BE STRATEGICALLY PRESENT ON SOCIAL MEDIA
STAY CONNECTED
Subscribe to receive news, tips and updates from Eva Chan by email.
You can withdraw your consent at any time by clicking here.